New Research Division Publication: "Russian Weapons in the Syrian Conflict"
08 May. 2018
|
Last updated: 31 Oct. 2018 17:05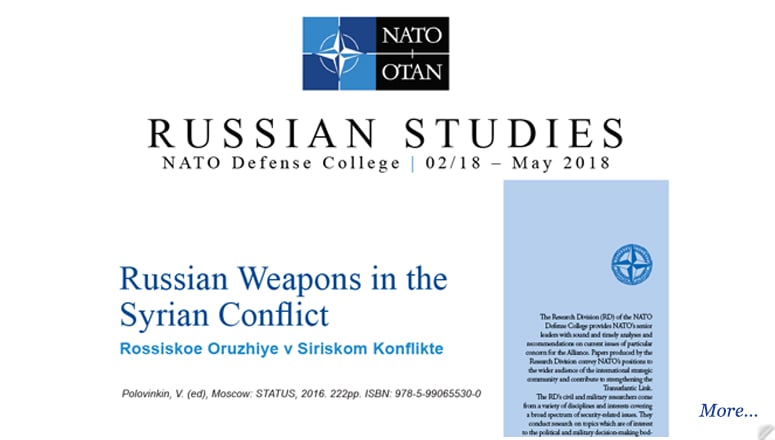 Moscow's military intervention in Syria opens a window onto how the Russian armed forces are evolving. It has provided much combat experience, and during the campaign the military has been able to test formations and equipment and identify and learn lessons. A number of Russian language books are being published examining contemporary wars, their conduct and the weapons being used in them.
Here, Douglas Barrie and Howard Gethin review in expert detail the first such book that considers comprehensively the performance of the Russian military and its equipment in Syria. Their granular analysis sheds light on the discussions the Russians are having about the successes and failures of equipment, and their evolving priorities and the state of and trends in the global arms market.