New NDC Research Paper Series
A Strategic Odyssey: Constancy of Purpose and Strategy-Making in NATO, 1949-2019
19 Jun. 2019
|
Last updated: 19 Jun. 2019 16:10
NDC Research Paper 3: "A Strategic Odyssey: Constancy of Purpose and Strategy-Making in NATO, 1949-2019", by Diego A. Ruiz Palmer.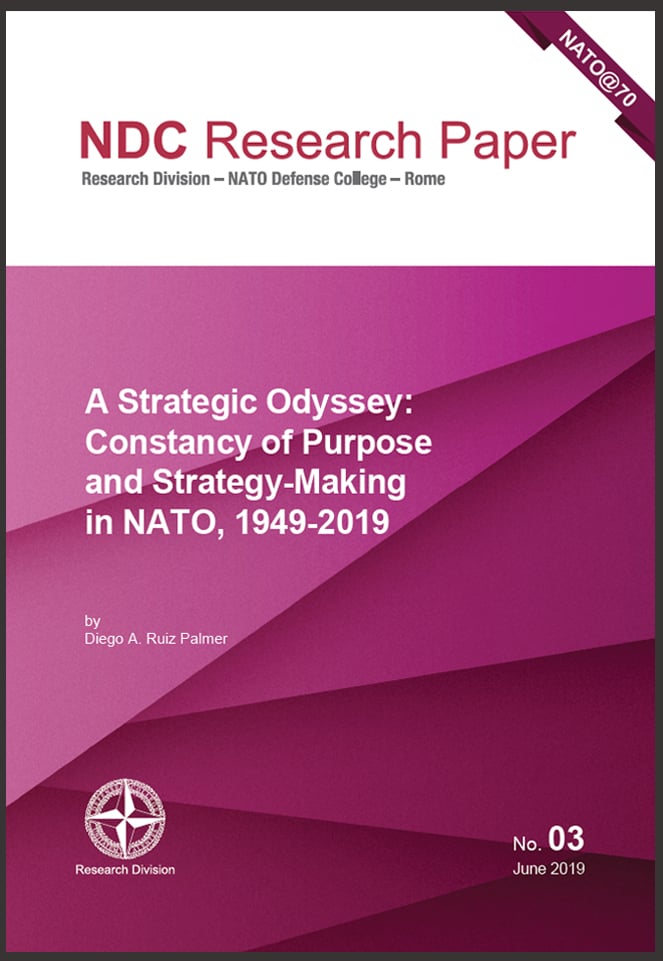 Introduction
On 3-4 April, 2019, NATO Foreign Ministers met in Washington to commemorate the 70th anniversary of the signing of the North Atlantic Treaty on 4 April 1949. Notwithstanding a more adverse security environment than a decade ago and concerns expressed over the resilience of the transatlantic link, there was much to celebrate: the Alliance founded by the original twelve Allies1 will soon include 30 members, with the incorporation of the Republic of North Macedonia.
In the wake of Russia's annexation of Crimea and the rise of the Islamic State of Iraq and Syria in 2014, Allies had also demonstrated their steadfastness in the strengthening of NATO's deterrence and defence posture and of its capacity to project stability beyond the Alliance's boundaries. The measures taken at the Wales, Warsaw and Brussels Summits in 2014, 2016 and 2018 had set the core tasks of collective defence, crisis management and cooperative security set out in the 2010 Strategic Concept on a new trajectory, in order to deter and counter a diverse and complex spectrum of hybrid, cyber, conventional, nuclear and terrorist threats, while intensifying cooperation with, and assistance, to Afghanistan, Iraq, Jordan and several other partners. The Alliance had entered yet a new stage in its evolution, and this further adaptation was now an important part of this 70th anniversary commemoration.
Download the publication to keep reading.