Eighth edition of the Senior Executive Regional Conference (SERC 8)
25 Jun. 2019
|
Last updated: 25 Jun. 2019 09:28
On 21st June 2019, the NATO Defense College (NDC) concluded the eighth edition of the Senior Executive Regional Conference (SERC 8) in Rome. The group of 22 distinguished participants included Ambassadors, diplomats and high-ranking generals, as well as two members of Gulf Royal Families.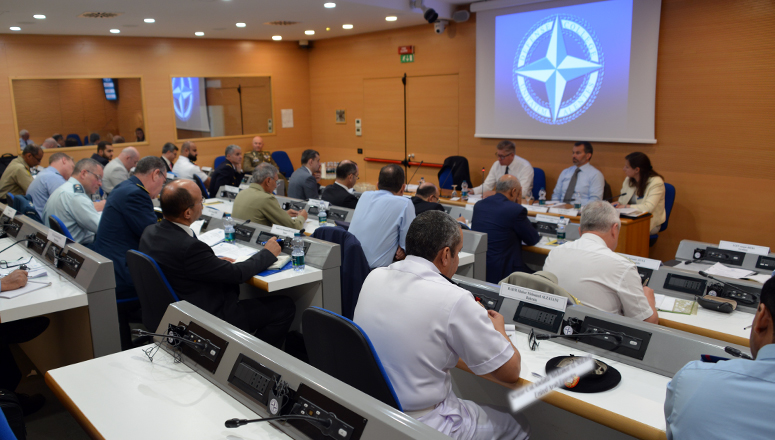 The aim of the five-day Conference is to promote mutual understanding on issues of common concern for the Alliance and its southern partners: the SERC is a unique opportunity to discuss NATO's agenda for the South with MENA region partners.
On 17th June, SERC Director Brigadier General David PINCET (FRA F) welcomed the 22 participants and NDC Dean Dr Stephen J. MARIANO (USA C) highlighted the full significance of this Conference.
Mr John MANZA (USA C), NATO HQ Assistant Secretary General for Operations, addressed the audience on NATO's efforts to engage its partners and contribute collectively to the stability of the South. The lecture was followed by a plenary discussion.
During the week, prominent speakers, both academics and practitioners, exchanged views with the audience on a large range of current topics and challenges, such as an overview of the MENA Region eight years after the Arab Spring; security in the Mediterranean area; the Libyan and Syrian crises; the Sahel region; the Iranian challenge and Gulf security; and South Asian issues.
The week ended with a panel discussing concrete solutions to improve stability in the South. Focusing on maritime security as a possible domain for enhancement of partnerships, maritime security expert Dr Ian M. RALBY (USA C) and RAdm Olivier BODHUIN (FRA), Deputy Commander EUNAVFORMED Operation SOPHIA, discussed practical steps to enhance cooperation with partners.