Virtual Visit of Senior Course 137 to France
07 Oct. 2020
|
Last updated: 07 Oct. 2020 15:02
Senior Course 137 continued its virtual travels to visit France during their second week of Field Study. The topics covered were France's perspective on its national vision on the future of NATO.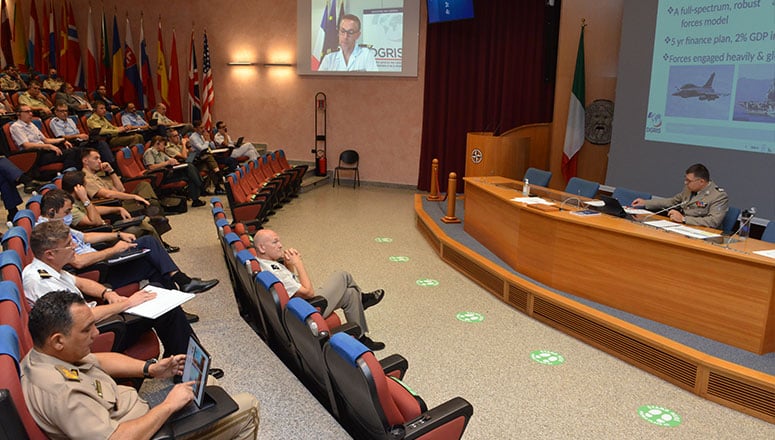 The day was comprised of lectures from representatives from the French Ministry of Defence and the office of the French CHOD.
Other topics discussed included, "A French Vision" on both NATO's Role and Multilateralism, and NATO in October 2020. Course Members and lecturers delved into the issues of defence policy, commitment to NATO commitment, and military operations.
All of the sessions were followed by Q&A by Course Members.