New NDC Publication: Vox Collegii Magazine Volume XXI
12 Oct. 2020
|
Last updated: 12 Oct. 2020 17:02
Vox Collegii Magazine Volume XXI; the Voice of the College Past and Present.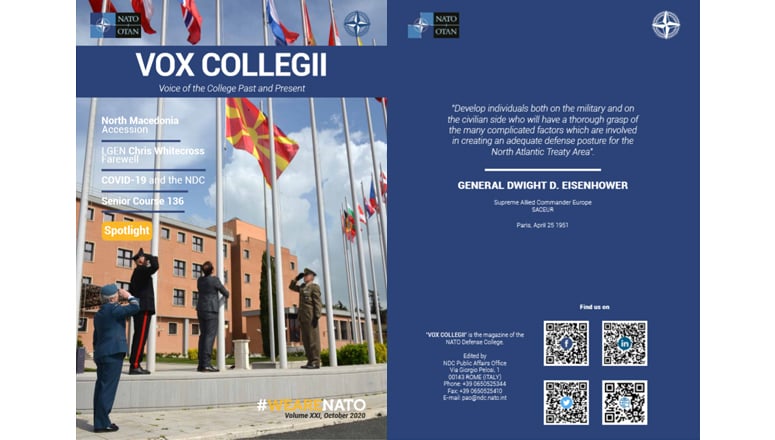 EDITORS' WORDS
If there is one thing that has been constant at the NATO Defense College since its foundation in 1951, it has been change.
After twenty editions of Vox Collegii, the time for change has arrived. After all, adaptability is one of the fundamentals of the Alliance.
People. People are at the centre of every action and activity we undertake. In this magazine, you will find that people are front and centre. We bring you the voices and experiences of those who are part of the written and unwritten story of the College. From daily activities to research on topics of interest; stories on how skills and learning acquired at the College have impacted the lives of those who came to Rome; to how this unique academic institution responds to current issues, these are but a few of the topics covered.
At the NDC, we are one team. We invite you to peer into the institution through the eyes of those who make up its present, past and future.
Welcome!
Ilaria & Laura