Virtual Field Study to Turkey
18 Nov. 2020
|
Last updated: 18 Nov. 2020 14:04
On the last day of Field Study 2, Senior Course 137 took a virtual trip to Turkey. During the two sessions of the day, Course Members were given a number of briefings about Turkish foreign and defence policy.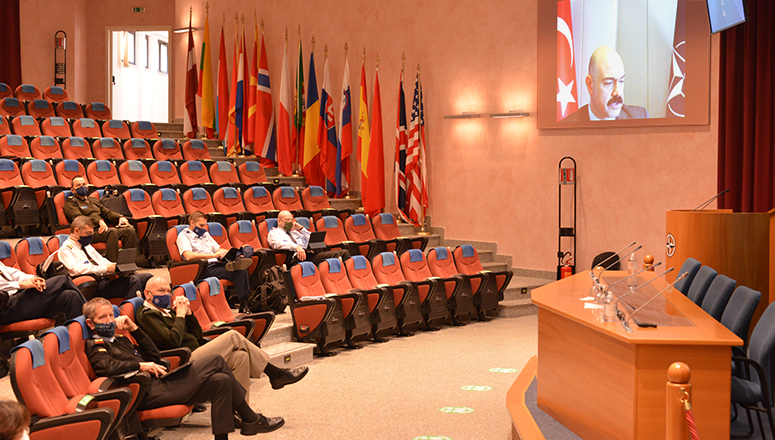 During the morning session, Senior Course 137 had the opportunity to hear from both the Turkish Ministry of Defence and Ministry of Foreign Affairs. Topics covered during the session included the organization of the Turkish Armed Forces; key aspects of Turkish Foreign Policy; as well as current issues related to defence and security policy.
During the afternoon session, representatives of the Turkish General Staff and Presidency of Defence Industries briefed the Course Members on the country's security environment; Turkey's contributions to NATO and international security; as well as the Turkish defence industry. All the sessions were followed by a Q&A.