Defence Attachés Day at the NATO Defense College
19 Nov. 2020
|
Last updated: 19 Nov. 2020 14:52
On 18th November, the NATO Defense College hosted Rome-based Defence Attachés as part of its engagement activities. This is an opportunity for Embassies from NATO and Partner countries based in Rome to get a better understanding of the mission of the College, its courses and research activities.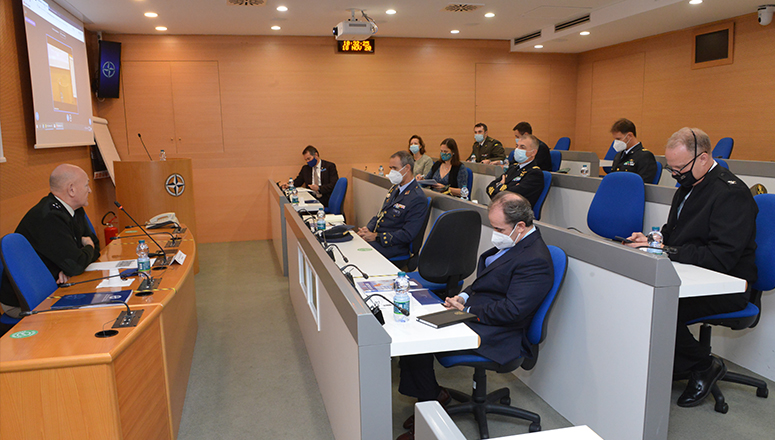 The Commandant of the NATO Defense College, Lieutenant General Olivier Rittimann, welcomed the Attachés and diplomats from 23 NATO and Partner countries to the event, which was also attended by two senior Italian officers. Some of the 32 participants were physically present at the College while others followed the presentations online due to limited capacity, taking into account anti- COVID-19 measures. After the brief by LGEN Rittimann on the College's main activities, the delegation attended virtual lectures from Senior Course 137's 'Russia Seminar'.
The NDC Defence Attachés Day, which is a yearly event, is important for the Institution to maintain good relations with representatives from NATO and Partner countries based in Rome.