Russian Grand Strategy and the COVID crisis
07 Dec. 2020
|
Last updated: 07 Dec. 2020 15:30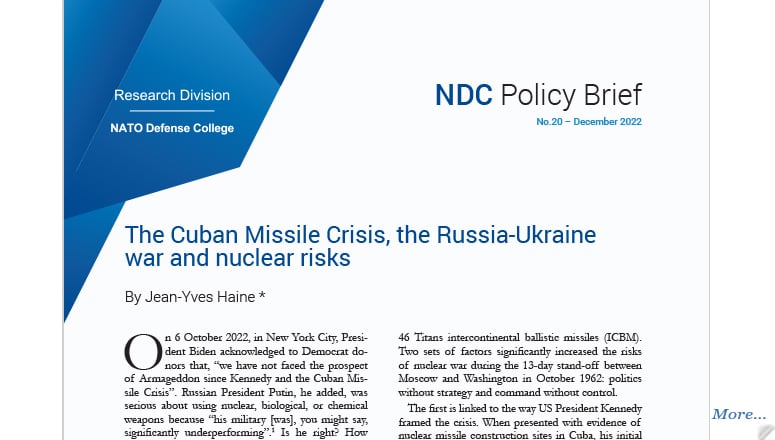 The sense of Great Power competition and challenge to the liberal international order that characterised the Euro-Atlantic community's debate through the 2010s has become more acute in 2020. Government responses to the spread of COVID-19 have provided much ammunition for those who describe a weakening of the liberal order and the threat posed by authoritarian regimes. And the sense of competition between the powers was illustrated by the race to create a vaccine, redolent for many of the Cold War era, with Russia's "Sputnik V" vaccine controversially being registered first in August.
Yet the spread of the COVID-19 pandemic suggests a new stage, with a greater emphasis on emergent bipolarity in international affairs. If Russia was the original point of focus in the "New Cold War/ Cold War 2.0" of the 2010s, attention has now shifted to the rise of China. In September 2020, then-US Secretary of Defence Mark Esper stated that China is now the main concentration for his department, and that departmental attention would be on the Indo-Pacific region. Other senior officials consider Russia to be "bursts of bad weather", while China represents "climate change", the greater long-term adversary.1
China's economic recovery – already returning in late 2020 to growth while the US, UK and Eurozone remain in red and facing surging debt – is seen to be the foundation for a more assertive international activity. 2
What, then, of Russia? What has the crisis meant for Russian strategy? Does the pandemic change Moscow's view of international affairs and its international posture?
Download the publication to keep reading.
---
*
(back)
Non-Resident Associate Fellow at the NDC. Andrew Monaghan is also a Senior Associate Fellow at the Royal United Services Institute (RUSI) in London, and Director of the Russia Research Network, Ltd.
1
(back)
"Secretary of Defence Speech at RAND", 16 September 2020, Website of the Department of Defence; "MI5 Chief: Russia's intelligence services provide bursts of bad weather while China is climate change",
The Telegraph
, 14 October 2020.
2
(back)
L. Diamond, "Democracy versus the pandemic",
Foreign Affairs
, June 2020; K. Rudd, "The coming post-COVID Anarchy",
Foreign Affairs
, May 2020; "A new Cold War: Trump, Xi and the escalating US-China confrontation",
Financial Times
, 4 October 2020; see also B. Gill, "China in the COVID world: continued challenges for a rising power",
NDC Policy Brief
No.20, NATO Defense College, November 2020.
---