Virtual Field Study to the United Nations
11 Dec. 2020
|
Last updated: 11 Dec. 2020 15:17
The first week of Field Study 3 for Senior Course 137 ended with a virtual visit to the United Nations (UN). NATO Defense College Dean, Dr Stephen Mariano, officially opened the session and welcomed the virtual panel. During this visit, Course Members had the chance to better understand the role of the UN from various points of view, with a particular emphasis on peacekeeping operations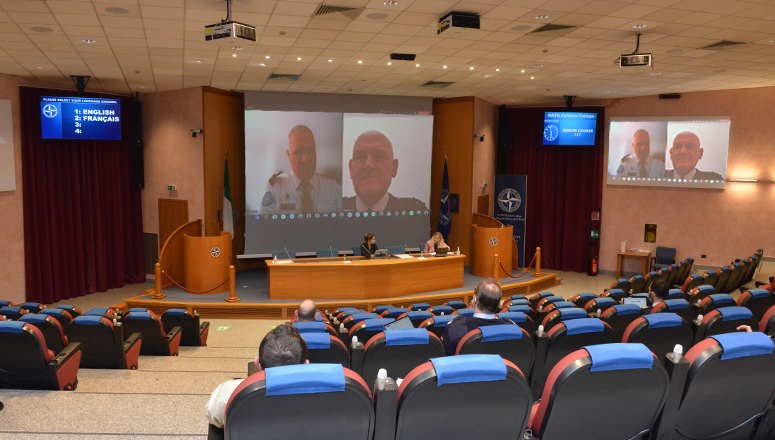 The first lecture was given by the Belgian Deputy Permanent Representative to the UN, Ambassador Van Vlierberge, who described the work of a national delegation within the UN Security Council. The United Nations, Conflict Prevention and Sustaining Peace was the topic for the second session, and presented by Ms Teresa Whitfield, Director of the Policy and Mediation Division. In her lecture, she explained the changing peace and security environment, along with the UN response to the new challenges ahead.
The final session was devoted to "UN Peacekeeping Operations within the Contemporary Security Context: the Military Point of View". The presentation was delivered by Major General Hugh Van Roosen, Deputy Military Adviser in the Office of Military Affairs.
All of the sessions were followed by extensive Q&A sessions.
The NDC Commandant, LGEN Olivier Rittimann, closed this virtual visit by thanking all lecturers for their highly relevant insights into UN activities and operations.