Inauguration Day of Senior Course 138 and NATO Regional Cooperation Course 25
16 Feb. 2021
|
Last updated: 16 Feb. 2021 17:23
On 16 February, the NATO Defense College inaugurated two of its courses, Senior Course (SC) 138 and NATO Regional Cooperation Course (NRCC) 25 with guest of honour Air Chief Marshall Sir Stuart Peach, Chairman of the NATO Military Committee, joining the ceremony virtually from Brussels. Air Chief Marshal Sir Stuart Peach is also Chair of the Academic Advisory Board for the College.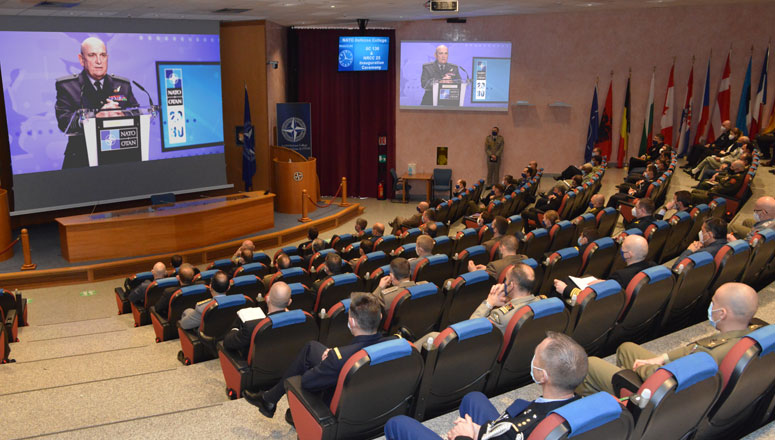 The inauguration began with welcome remarks from the Commandant of the NDC, Lieutenant General Olivier Rittimann, who said: "Our role here at the College is to provide a forum where, as future NATO leaders, you can analyse and discuss the implications of world events and how to face the challenges they entail". He also encouraged Course Members to "take full advantage of the opportunity your nations and NATO are giving you over the coming months".
In his address, Sir Stuart stated: "As a major centre for education, outreach and research for both Allied and Partner nations, the NATO Defense College continues to play a vital role in preparing the military leaders of tomorrow. I am proud of the resilience and adaptability displayed by the NDC leadership and staff in ensuring continuity and finding innovative ways to keep these courses going throughout the pandemic".
The inauguration ceremony marks the beginning of both courses, with a total number of 95 senior officers and civilians from NATO member states and partner countries – 64 for SC 138 and 31 for NRCC-25.