NATO 2030: new technologies, new conflicts, new partnerships
01 Mar. 2021
|
Last updated: 01 Mar. 2021 13:11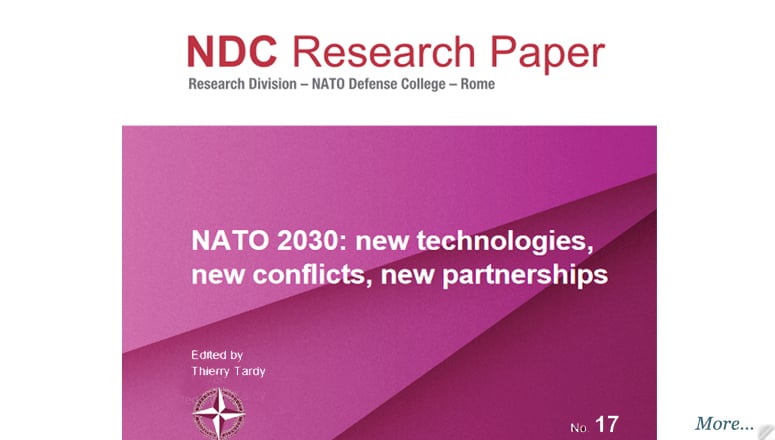 Introduction
Benedetta Berti
NATO's history is marked by both profound continuity and deliberate adaptation. Over the past seven decades, NATO's mission, the defense of the Euro-Atlantic area, and its constitutive values – democracy, individual liberty, the rule of law – have not changed. Similarly, the Alliance's founding principle, namely the commitment Allies have made to defend each other and work together for their common security and defense, is as relevant today as it was when the Alliance was established in 1949.
At the same time, NATO has adapted throughout its history to ensure it always remained capable to fulfil its mission and guarantee the defense and security of the almost one billion citizens it was established to protect. In the last decade, this meant that the Alliance had to boost its ability to tackle more sophisticated non-conventional threats. It has done so by investing in resilience as well as by enhancing its tools to fight terrorism, counter cyber threats, and respond to hybrid challenges. Even more fundamentally, since 2014, NATO has responded to the changing security environment by implementing the biggest adaptation of its collective defense since the end of the Cold War. This has led to deploying combat-ready troops in the East of the Alliance, modernizing NATO's command structure and Headquarters, enhancing the readiness of Allied forces and to an increased and sustained Allied commitment to invest more in defense.
In this context, NATO 2030, Secretary General Jens Stoltenberg's initiative, is driven by the belief that, to remain a strong and agile Alliance, NATO must continue its adaptation and focus on how to respond to a rapidly changing security environment.
Download the publication to keep reading.