Central European security: history and geography matter
02 Mar. 2021
|
Last updated: 02 Mar. 2021 10:38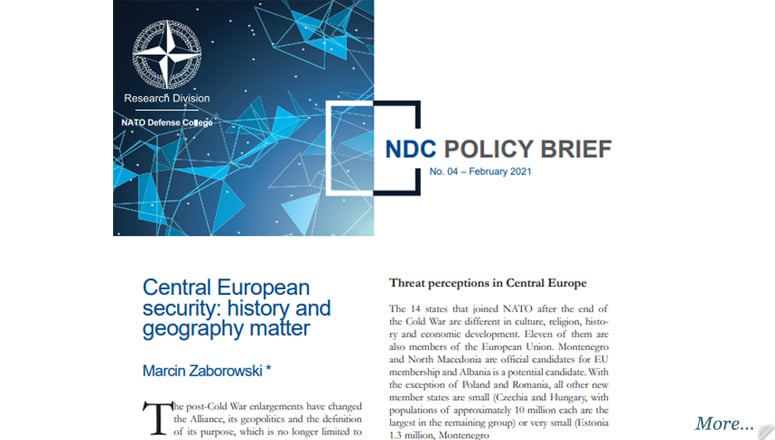 "The post-Cold War enlargements have changed the Alliance, its geopolitics and the definition of its purpose, which is no longer limited to deterring against threats to Allies' territory. Enlargements have also redefined the security and defence policies of the new member states, by transforming their armed forces, civil military relationships and impacting their defence industries.
The states that joined NATO since 1989 are usually categorized as Central Europe or Central and Eastern Europe. Within this Central European realm of new member states, one can distinguish between the North-East, the Centre, the South-East, and the Western Balkans. All states in these groupings were communist prior to the end of the Cold War. Today, with the Cold War fast becoming a faded memory, Central Europeans tend to define their security needs with increasing divergence, with major repercussions on their defence policies, in spite of their belonging to the same Alliance. This Policy Brief maps out Central Europe by identifying groups of states in the region and looking at defence policy divergences. It focuses on a number of indicators, such as defence spending, acquisition of defence equipment and attitudes towards hosting foreign NATO troops on their soil."
Download the publication to keep reading.
---
*
(back)
Lecturer in International Relations at Łazarski University in Warsaw, Poland and former Director of the Polish Institute for International Affairs (PISM).
---