Future Leaders' Conference on "NATO and the New European Security Environment"
21 Mar. 2022
|
Last updated: 21 Mar. 2022 14:05
On 17-18 March 2022, the NATO Defense College Research Division held the first edition of its Future Leaders' Conference. The event brought together 30 young scholars and policy-makers in order to generate analysis on NATO's forthcoming Strategic Concept in one of the most troubling times since the Second World War, as well as to encourage a strategic analysis of NATO's current role and agenda among the younger generation of policy analysts.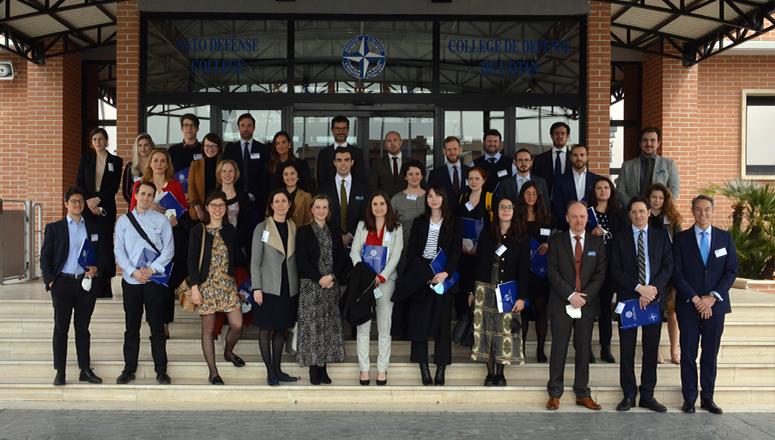 Two introductory panels set the framework for discussion, introducing the main issues from the perspective of senior practitioners, scholars, and young leaders. Maj. Gen. (ret.) Gordon "Skip" Davis, Senior Fellow, Center for European Policy Analysis, and former NATO Deputy Assistant Secretary General; Mark Webber, Professor of International Politics, University of Birmingham; and Barbora Maronkova, Communications Advisor in the Strategic Concept, Policy Planning Unit, NATO Headquarters, opened the event in a panel moderated by Thierry Tardy, Director of the NDC Research Division.
Participants were then divided into six working groups, each tackling one of the issues considered in NATO's forthcoming Strategic Concept (Deterrence and Defence; Crisis management; NATO-EU relations; Emerging and Disruptive Technologies; Climate change; and China). The Conference concluded with an Oxford-style Debate aimed at generating further analysis on NATO's future challenges.