Visit of the State Secretary of the Slovak Ministry of Defence to the NDC
12 May. 2022
|
Last updated: 12 May. 2022 10:58
On 11 May 2022, the NATO Defense College (NDC) welcomed the State Secretary of the Slovak Ministry of Defence, Mr. Marian Majer, and the Ambassador of Slovakia to Italy, H.E Karla Wursterová. The aim of this visit was to introduce the visitors to the NDC's mission and activities.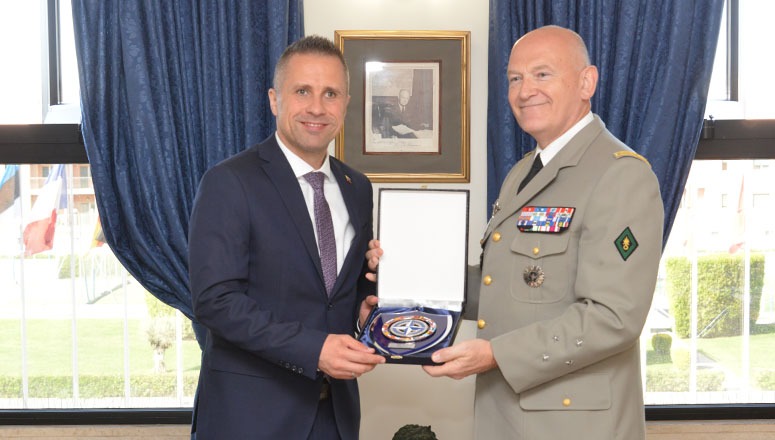 Upon arrival, the guests were joined by five more delegates from the Slovakian Ministry of Defence and one representative from the Embassy of Slovakia in Italy. The guests were welcomed by the NDC Commandant, Lieutenant General Rittimann, followed by a signing of the Guest Book.
The State Secretary and the Ambassador had an office call with the NDC Commandant. The Commandant then presented the visitors a comprehensive College briefing, followed by a discussion.