Is Russia a threat in emerging and disruptive technologies?
26 May. 2022
|
Last updated: 26 May. 2022 09:44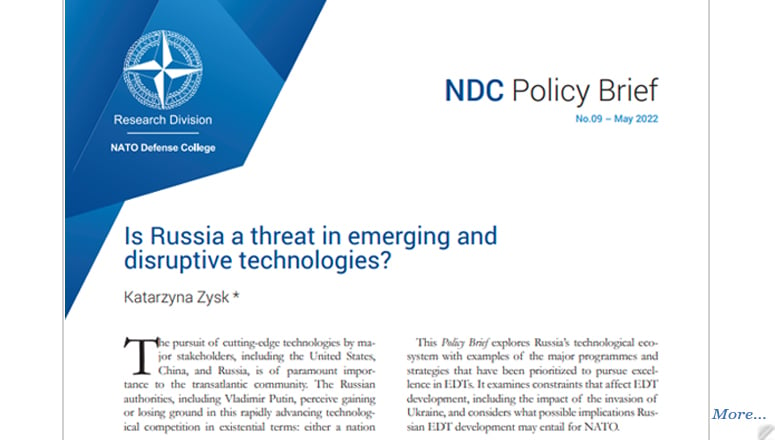 The pursuit of cutting-edge technologies by major stakeholders, including the United States, China, and Russia, is of paramount importance to the transatlantic community. The Russian authorities, including Vladimir Putin, perceive gaining or losing ground in this rapidly advancing technological competition in existential terms: either a nation will successfully ride the wave, or it will be crushed by it. Emerging and disruptive technologies (EDTs), and their mutual convergence, are increasingly regarded as sources of strategic and operational advantages in future warfare. They create a new set of conditions and potentially consequential defence applications that may increase Russia's – and other key actors' – military advantage over competitors. Accordingly, EDTs may alter the trajectory and character of future warfare and human involvement in it. Stakes seem high for both national and international security, with a likely impact on deterrence, arms control, and strategic stability, as well as the distribution of power in the international system, along with Russia's share of it.
Download the publication to keep reading.
---
*
(back)
Professor of international relations and contemporary history at the Norwegian Institute for Defence Studies (IFS), Norwegian Defence University College (NDUC), Oslo.
---