Delegation from the Romanian Ministry of Foreign Affairs visits the NDC
31 May. 2022
|
Last updated: 31 May. 2022 17:34
On 31 May 2022, a delegation from the Ministry of Foreign Affairs of Romania, led by Ms. Irina Zidaru, General Director for Strategic Affairs, visited the NATO Defense College (NDC). The aim of the visit was to exchange views on security in and around the Black Sea and on NATO's Eastern Flank. The official visit was also an opportunity to explore ways of enhancing cooperation between Romania and the NDC.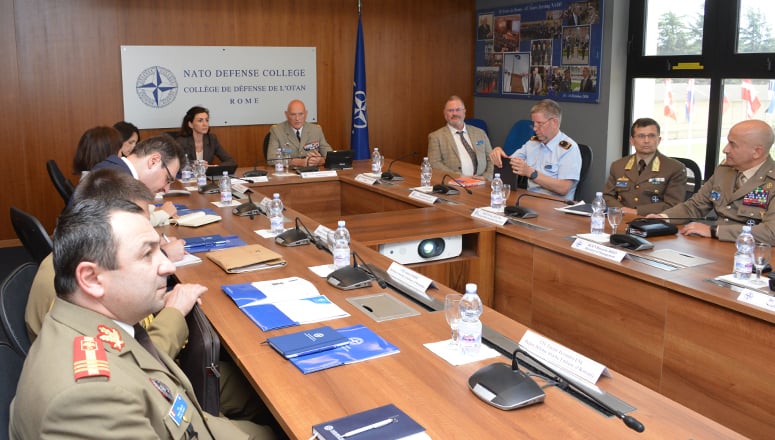 Upon arrival, the delegation was welcomed by the NDC Commandant, Lieutenant General Rittimann. The head of the delegation, Ms. Irina Zidaru, signed the Guest Book and exchanged gifts with the NDC Commandant.
The delegation was given a briefing by the LGEN Rittimann, who spoke of the mission, history and main activities of the College, followed by a Q&A session.
Afterwards, Dr. Marc Ozawa, NDC Senior Researcher, gave a lecture on security in the Black Sea region and NATO's Eastern Flank.