Senior Course 141 & NRCC 28 Walls Walk
12 Sep. 2022
|
Last updated: 12 Sep. 2022 14:19
On Sunday 11 September 2022, Senior Course 141 & NRCC 28 took part in the walk around the walls of Rome.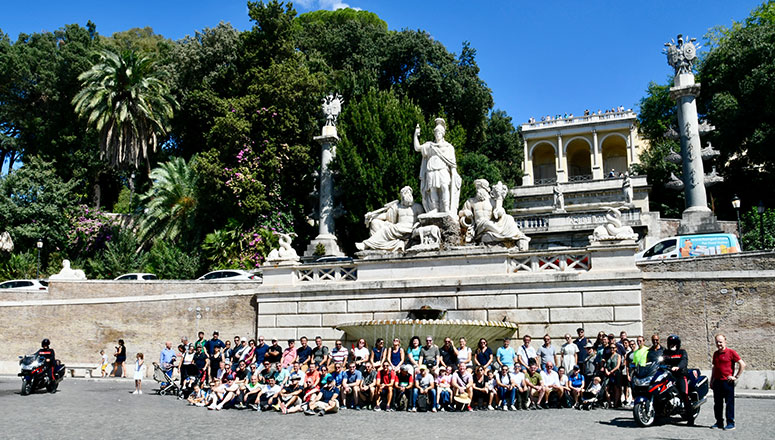 Course Members set off from Testaccio neighborhood, close to Piramide metro station, in pleasant weather conditions, beginning the day trip to the city by following the Aurelian walls that still encircle the historic center of Rome. The Aurelian walls are among the longest and best-preserved ancient city walls in the world.
The event is an opportunity to tour Rome and to learn and deepen knowledge of the long and intriguing history of the Italian capital. The walk is also a wonderful opportunity to meet fellow Course Members in a more relaxed context, enjoy the surrounds, and become better acquainted with each other: a first step towards building team cohesion within each committee.
The walls walk began with a moment of silence in tribute to the victims of the 09/11/2001 terrorist attacks at the Twin Towers in New York City, and the Pentagon, in Washington.
The walls walk included sites such as the pyramid of Cestius built as a tomb for Gaius Cestius, and the Basilica of St. John Lateran. The group also visited the park of Villa Borghese where a picnic was organized.
A strong team spirit coursed through the day's activity. The record number of 101 intrepid walkers completed the cobblestoned circuit, and enjoyed a most beautiful day of visiting some of the sites of the eternal city.