Field Study 2: Senior Course 141 travels to Washington, D.C.
11 Nov. 2022
|
Last updated: 11 Nov. 2022 14:11
On 8 and 9 November 2022 Senior Course 141 visited Washington, D.C. as part of the Field Study 2 programme.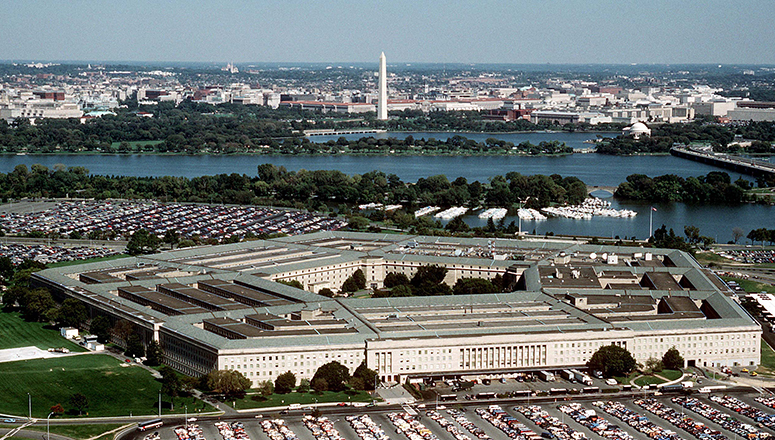 The first day was spent at the Pentagon. Course Members heard several briefings on US security and defence and the US relationship with NATO.
The first briefer, Mr Marnix R. Koumans, Deputy Executive Assistant Commissioner at United States Customs and Border Protection (CBP), talked about the importance and meaning of NATO from both a professional and a personal viewpoint. He underscored the importance of international collaboration in the work conducted at the CBP, and in particular the critical role played by Allies and Partners in safeguarding homeland security through information sharing.
Afterwards, Lieutenant General Greg Olson, Director of the Marine Corps Staff, briefed the NDC delegation about the main tasks of the Marine Corps, the influence of the political system on US armed forces and the relationship between the military and the Department of State. He underlined the importance of the Alliance to the Marine Corps, and stressed that the Marine Corps remained focused on interoperability and cooperation with Allies and Partners.
The third briefer was Mr Mark Jones, Director of the NATO Policy Office at the Office of the Secretary of Defense. He outlined the vision developed under the Secretary of Defense regarding NATO's mission, organization and main priorities. He reaffirmed that deterrence and defence was NATO's first job, and that one of the priorities that the US Department of Defense regarded as highly relevant for NATO was readiness, emphasizing that readiness needs the collective work of Allies and Partners.
The last speaker of the day was Mr Matthew Wall, Deputy Director for NATO, Office of Regional Security and Political Military Affairs, Bureau of European and Eurasian Affairs at the US State Department. He talked about the main responsibilities of the State Department and the work conducted by his team. He addressed NATO priorities and his department's analysis of future challenges for NATO. He also emphasized the solid and enduring commitment of the US to the NATO Alliance.
All presentations were followed by a Q&A session, and closing remarks delivered by Course Members from Committee 2. After the briefings, Course Members were taken on a tour of the Pentagon.
In the evening, the NDC delegation attended a reception at the Marine Barracks, hosted by the Commandant of the Marine Corps.
The Field Study 2 programme in Washington, D.C. ended on Day 2 with a cultural tour of the National Mall.