Italian Commandant for Training, Specialization and Army Doctrine visits the NDC
14 Nov. 2022
|
Last updated: 14 Nov. 2022 15:28
On 14 November 2022, Lieutenant-General Carlo Lamanna, Italian Commandant for Training, Specialization and Army Doctrine, visited the NATO Defense College (NDC). The aim of this visit was to gain a deeper understanding of the activities of the College.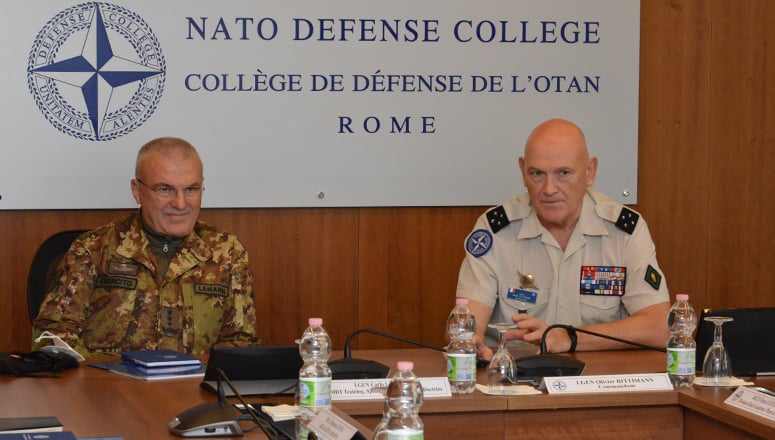 Upon arrival, Lieutenant-General Lamanna was welcomed by the NDC Commandant, Lieutenant-General Olivier Rittimann, and signed the Guest Book.
Afterwards, Lieutenant-General Lamanna had an Office Call with the NDC Commandant and was briefed by the Commandant and NDC Division Heads on the main activities, history and organization of the College, followed by a Q&A session.