Field Studies Planning Conference 2023
19 Jan. 2023
|
Last updated: 19 Jan. 2023 13:39
From 16 to 18 January, the NATO Defense College (NDC) hosted the annual Field Studies Planning Conference.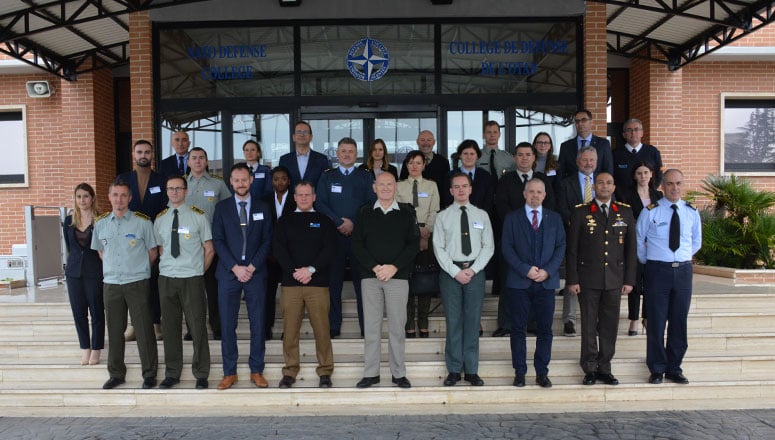 The aim of this meeting of Liaison Officers was to bring together national representatives and points of contact who work in the area of Academic Field Studies. Attendees exchanged information, good practices and lessons learned with a view to planning, coordinating, and executing Field Studies for 2023 (destined for Senior Courses 142 and 143, NRCC 29 and 30), in accordance with the NDC academic objectives and programmes.
The opening speech, given by the NDC Commandant, Lieutenant General Olivier Rittimann, was followed by a series of informative presentations. Participants, representing twelve nations, were warmly welcomed to actively take part to a Q&A period, bilateral discussions (including individual sessions with the FSS team) and meetings with the Senior National Representatives (SNRs). In addition to the national representatives and SNRs, delegates from NATO, EU, UN, and other international organizations also attended.
The Field Studies Academic Programme is an integral part of both the Senior Course and NATO Regional Cooperation Course (NRCC). The Conference's added value resides in the pooling of ideas, experiences and perspectives of the various divisions of the NDC, Nations, other NATO entities, the European Union, the United Nations, and other international organizations. The result is a harmonization of academic programmes and establishment of logistical procedures for future Field Studies.
NDC thanks all attendees for their great support during the conference, and for their ongoing cooperation.