Visiting delegation from The American University of Rome at the NATO Defense College
17 Mar. 2023
|
Last updated: 17 Mar. 2023 14:11
On Friday 17 March 2023, a delegation from The American University of Rome (AUR) visited the NATO Defense College. The aim of the visit was to provide the students with an overview of the NDC's activities and mission.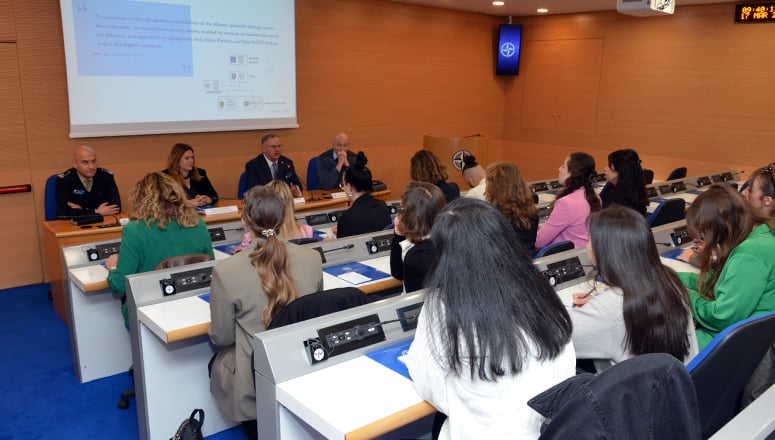 The group of 21 students and their professor, Prof. Catherine Cornet, were warmly welcomed by the NDC Dean, Dr Christopher M. Schnaubelt, Director of Enablement Brigadier General Riccardo Brizi and Faculty Adviser Colonel Jan Oestrup-Moeller.
The participants heard a briefing led by Dr Schnaubelt about the College's mission, structure and main activities, then engaged in a lively Q&A session, followed by a tour of the NDC premises.