NATO's Strategic Concept from theory to practice: NATO Mission Iraq
12 Apr. 2023
|
Last updated: 08 May. 2023 17:08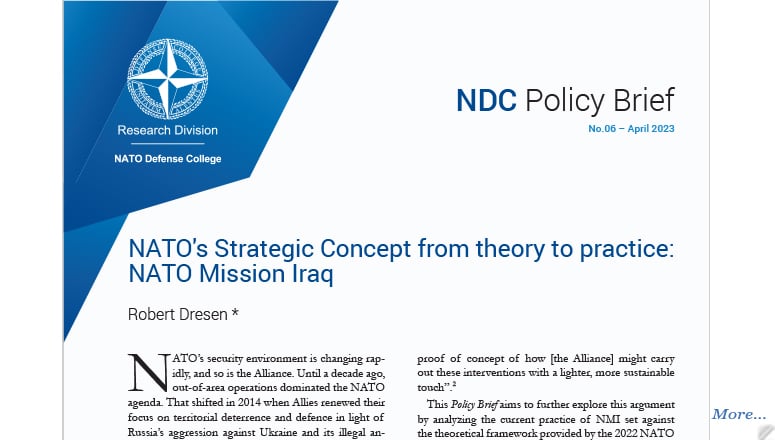 NATO's security environment is changing rapidly, and so is the Alliance. Until a decade ago, out-of-area operations dominated the NATO agenda. That shifted in 2014 when Allies renewed their focus on territorial deterrence and defence in light of Russia's aggression against Ukraine and its illegal annexation of Crimea. Two more recent events produced further shocks to NATO's agenda. First, the Taliban takeover of Afghanistan in August 2021 brought almost 20 years of NATO presence to an abrupt and traumatic end. Second, Russia launched an all-out invasion of Ukraine in February 2022, which signaled the return of large-scale conventional war to the European continent.
Download the publication to keep reading.
---
*
(back)
The author is a Dutch career diplomat, currently serving as Senior Civilian and Director for Strategic Communications, Representation and Outreach in the NATO Mission Iraq.
---