New Research Division Report
15 May. 2014
|
Last updated: 10 Oct. 2017 13:26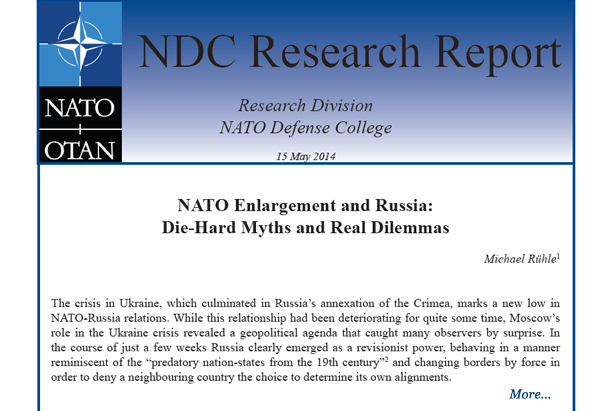 The latest Research Report from the NATO Defense College Research Division considers some of the enduring myths, misunderstandings, and dilemmas of NATO's relationship with Russia.
Michael Ruehle of the NATO International Staff clears up some of the myths being propagated by Moscow regarding the supposed promises by the Alliance at the end of the Cold War. These include a commitment not to enlarge the Alliance to the East and eventual membership for Russia. Neither of these, states Ruehle, was ever true, but there are some grounds for a misunderstanding by Moscow.
His policy prescription for the Alliance is to adopt a selective and sober approach to future dealings with Moscow, one devoid of rhetoric on a strategic partnership and more focused on reciprocal cooperative ventures of mutual interest.