New Research Division Publication: "Semantics Matter - NATO, Cyberspace and Future Threats"
07 Nov. 2014
|
Last updated: 10 Oct. 2017 13:26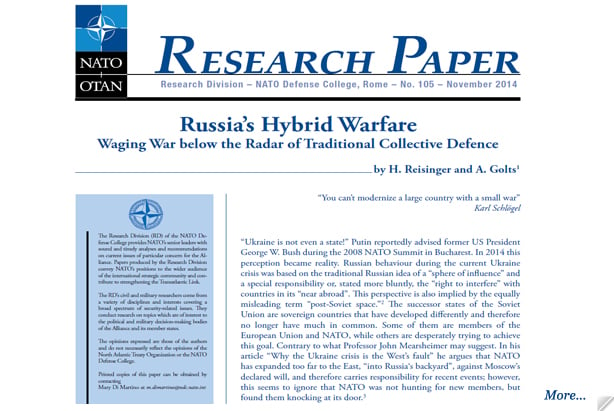 The crisis in Ukraine has redefined conflict in Europe. An unprecedented combination of regular, irregular and criminal elements operating across real and virtual spaces has resulted in one of the most significant illegal territorial grabs in Europe since the end of the Second World War. Subversion and military confrontation in Eastern Ukraine continue, with the death of up to 4000 people, despite a nominal cease-fire agreement. And, all the while, Russia is not even an official party to the conflict. With its so-called "hybrid methods", it stays under the radar of traditional collective defence responses.
This latest Research Paper by a senior member of the NDC Research Division and a well-known Russian defence expert explain how, and what NATO and the West can make of it.
NDC Research Division