Visit of the Joint Command & Staff College (JCSC) from the United Arab Emirates
02 Apr. 2015
|
Last updated: 10 Oct. 2017 13:26
On Wednesday 1 April 2015, the NATO Defense College (NDC) was honoured to welcome the Joint Command and Staff College from the United Arab Emirates. The visiting delegation was headed by Colonel Hasan Khaled Murad Hasan.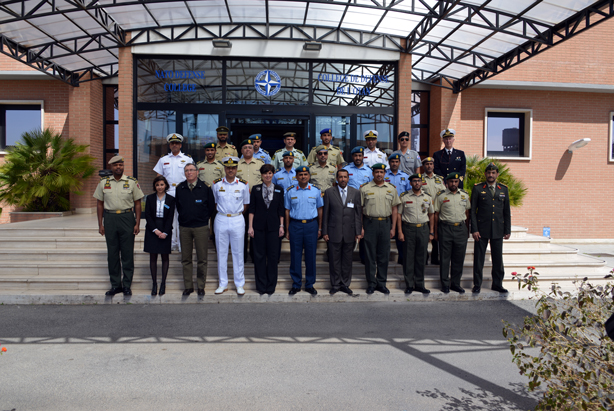 Upon arrival, the group was warmly welcomed by NDC Dean Dr Daria Daniels Skodnik (SVN C). Middle East Faculty Director Colonel Giuseppe Morabito (ITA A) then updated the visitors on NDC activities and, in particular, the NATO Regional Cooperation Course (NRCC). Following this, MEF Faculty Advisor Dr Jean-Loup Samaan (FRA C) provided a briefing entitled "NATO and Middle East Partnership".
At the end of the session, the speakers were joined by MEF Faculty Advisor Dr Andreas Jacobs (DEU C) for an excellent Q&A session.
The visit ended with the exchange of crests between NDC and JCSC representatives, as a token of mutual respect and friendship.