A delegation from the Fondation Méditerranéenne d'Études Stratégiques visits the NDC
06 Apr. 2016
|
Last updated: 10 Dec. 2018 14:23
On 6th April 2016, a delegation from the Fondation Méditerranéenne d'Études Stratégiques (FMES) visited the NATO Defense College. The aim of the visit was to gain a general overview of the NDC's mission and activities.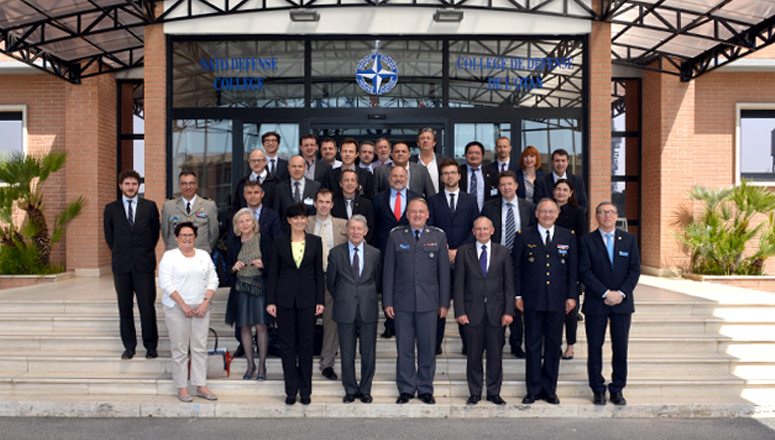 Upon their arrival, the group was greeted by NDC Commandant Major General Janusz Bojarski (POL F), Dean Dr Daria Daniels Skodnik (SVN C) and the Head of the Academic Operations Division Major General Pascal Valentin (FRA F). Faculty Advisor and French Senior National Representative at the College, Colonel Eric Landes (FRA A) accompanied the group throughout the visit.
Following the office call held by the head of delegation Admiral Lanxade (FRA N) with the Commandant, the group moved to the Ismay Room where they were briefed by Dr Jean-Loup Samaan (FRA C) and Prof Darnis (FRA C) on the importance of a common defence and security strategy that can be implemented for a safer European future. A discussion period followed.
During the visit, the delegation gained insights into the College's contribution to strategic-level education and research for NATO and its Partners.
The FMES is a think-tank which provides training, organizes and participates in events, carries out prospective studies, publishes and distributes publications on strategic, political and social issues in the Euro-Mediterranean world. It was created in 1989 in Toulon by François Charollais.