Engagement
Origins
The Conference of Commandants of Alliance Defence Colleges was established by Vice-Admiral J.C. O'BRIEN (Canada), Commandant of the NATO Defense College from 1970 to 1973, acting on a suggestion from Rear Admiral S. Mathwin DAVIS, the Commandant of the Canadian Defence College.
More
Partnership for Peace Consortium of Defense Academies and Security Studies Institutes
A Washington Summit initiative, the PfP Consortium is a consortium of the Willing, founded in the spirit of PfP and dedicated to strengthening defence and military education through the enhancement of national and institutional co–operation.
By Military Committee direction, the NATO Defense College "is the focal military point of contact within NATO" for the Consortium.
More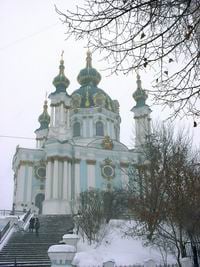 NATO's support for Senior military education in Ukraine was initiated on 28 January 2000, when Mr Kuzmuk, the Ukrainian Defence Minister, met the then NATO Secretary General, Lord Robertson, and they agreed to run an international course in Kyiv. The first "International Week" was held on 12-16 February 2001, at what was at that time called the Ukrainian National Defence Academy.
The NATO Defense College (NDC) will organize the virtual International Week in Kyiv "NATO 360o" at the NDUU. Due to the prevailing COVID-19 situation, the Kyiv Week will take place virtually with simultaneous interpretation – provided by Concord Center LLC Kyiv - from Tuesday 18 to Thursday 20 May 2021, inclusive.
More