NDC and the IRSEM annual joint seminar 2019
On 22 October, 2019, the NDC and the IRSEM (Institut de Recherche stratégique de l'École militaire) co-organised their annual joint seminar, this year dealing with "Security in the Baltic Sea Region".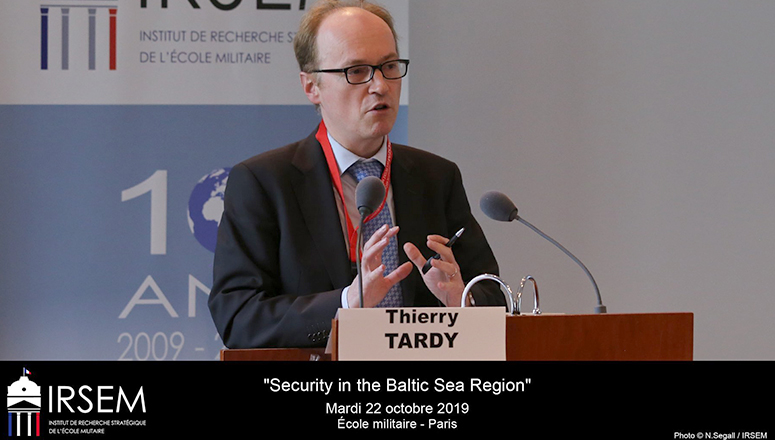 The event was hosted in the premises of the École militaire in Paris; it brought together about 80 participants, from the French ministries of Europe and Foreign Affairs, and of the Armed Forces, think tanks, Paris-based embassies, and academic institutions.
The three panels looked in sequence at "Threats' perceptions and security/defence postures' evolution", "Strategic and operational cooperation", and "Constraints and perspectives: managing vulnerabilities". It was opened by LGEN Luc de Rancourt, deputy Director General of the Directorate General for International Relations and Strategy of the Ministry of the Armed Forces. While Dr Jean-Baptiste Jeanjène Vilmer, Director of IRSEM, made opening remarks, Dr Thierry Tardy, Director of the NDC Research Division, delivered concluding remarks at the end of the event.