"Conceptual Futures: NATO Ghost Strategy to 2030" Workshop
On 9 and 10 December, the NDC Research Division hosted a workshop with the aim to bring together leading scholars and practitioners to discuss strategic evolutions and how they will affect the future of NATO.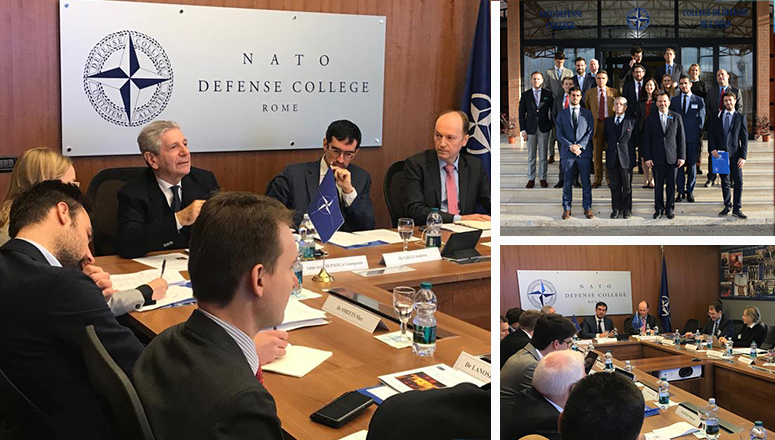 The workshop was attended by Admiral (ret) Giampaolo Di Paola, former Chairman of the NATO Military Committee and Italian Minister of Defense, together with scholars and practitioners who directly contributed to academic thinking and policy making on Euro-Atlantic security, nuclear deterrence and non-proliferation, crisis management as well as different issues related to cyber, war-gaming and strategic planning.
The workshop format included a traditional seminar with panel discussions and a working group session. It will be followed by two other events taking place in 2020 and in cooperation with NDC partners. One outcome will be a publication that will look at the strategic challenges and the possible conceptual futures for the Alliance to 2030.