US National Defense University/NATO Defense College Panel on "European Perspectives on Transatlantic Relations"
On 20 April 2021, the NDC has partnered with the US National Defense University for a Workshop on "European Perspectives on Transatlantic relations".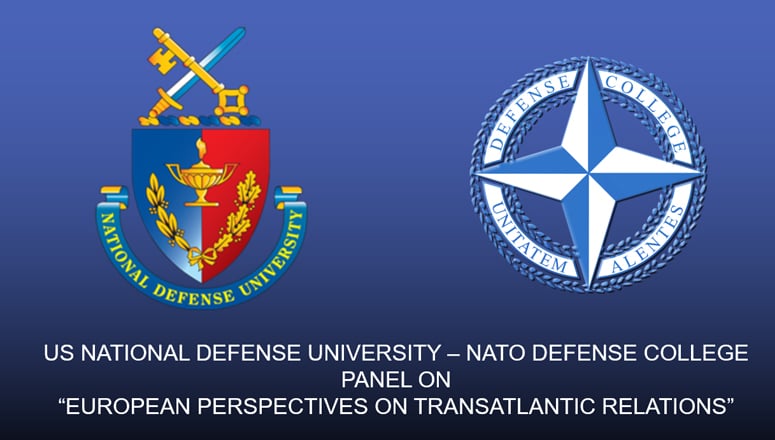 The panel brought together four speakers presenting a French (Thierry Tardy), a German (Barbara Kunz), a British (Neil Melvin) and a Polish (Marcin Zaborowski) perspective on transatlantic relations. It was moderated by Bernard Finel from the National War College, while the NDC Dean Dr Stephen J. Mariano, and the NDC Commandant, Lieutenant General Olivier Rittimann, provided opening and closing remarks. The audience was composed of a mix of NDC and NDU Course Members and staff.