The NDC and IAI hold a joint event on NATO and the Challenges of Cyber Defense
Rome, Italy – On 17 November 2022, the NDC and the Istituto Affari Internazionali (IAI) co-organized a joint event on "NATO and the Challenges of Cyber Defense".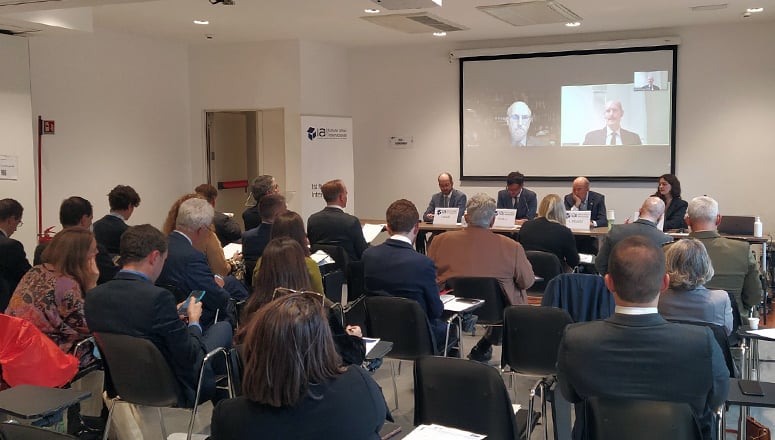 The event was structured around two panels and a keynote speech. The first panel discussed the national approaches of different NATO members, namely Italy, Germany, Spain and the United States, with regard to cyber defense. Specific attention was devoted to doctrinal, institutional and policy factors of both civilian and defense entities. The discussion also considered the rise of China in the cyber domain. The second panel explored NATO's doctrine on cyber defense, the role of cyberspace in the new Strategic Concept, and the Alliance's bodies and commands working in this sector.
The event was attended by around 40 participants among scholars, practitioners and representatives of the private sector from NATO countries.