Lessons from the Enhanced Forward Presence, 2017-2020
30 Nov. 2020
|
Last updated: 30 Nov. 2020 16:39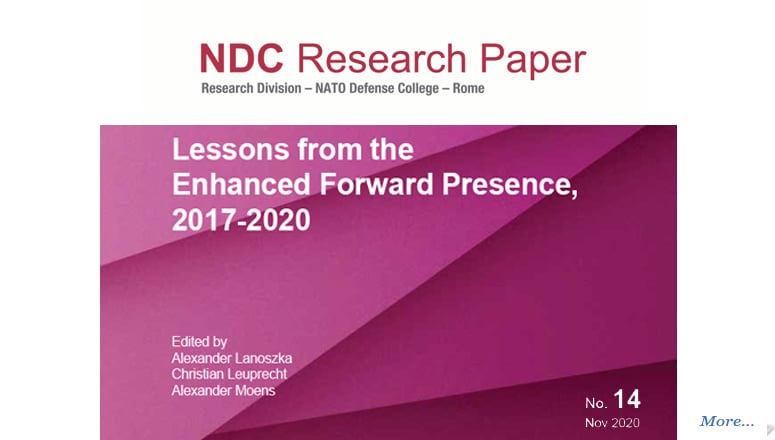 Introduction
President Donald Trump's 2020 plan to withdraw 12,000 American troops from Germany once again shook the North Atlantic Treaty Organization (NATO), which had, between 2016 and 2020, been subject to sustained criticism from the leader of its most powerful and essential member. However, amid the uncertainty that Trump's criticisms have engendered, the Alliance has taken many concrete measures to bolster its security in the face of new threats from Russia. As Anthony Cordesman notes, "NATO is making real progress in spite of the differences between its members, their different interests and security policies, and the many challenges they face". Amongst these measures are "the efforts to improve deterrence in the forward area", most notably the enhanced Forward Presence (eFP) initiative.1
In early 2014, the security environment in Europe changed dramatically. With Kyiv in chaos after a protest movement took power, Russia seized the Crimean Peninsula in Europe's first territorial annexation since 1945. Shortly after the Kremlin sought to legitimate this landgrab with a pseudo-democratic referendum, cities in Ukraine's Donbas region were rocked by protests in which pro-Russian militants stormed government buildings and proclaimed independence from Kyiv. For many observers, Russia was leveraging its political ties with parts of Ukrainian society and exploiting its regional military dominance to upend the territorial status quo.2
Download the publication to keep reading.
---
1
(back)
A. Cordesman, "NATO's 'brain death' burdensharing blunders: focusing on the right investment, force strength, and readiness needs", Washington, DC, Center for Strategic and International Studies, 2019, p.1.
2
(back)
R. Allison, "Russian 'deniable intervention' in Ukraine: how and why Russia broke the rules",
International Affairs
, Vol.90, No.6, 2014, pp.1255-1297.
---