What Russian-Israeli cooperation in Syria?
14 Sep. 2021
|
Last updated: 14 Sep. 2021 13:18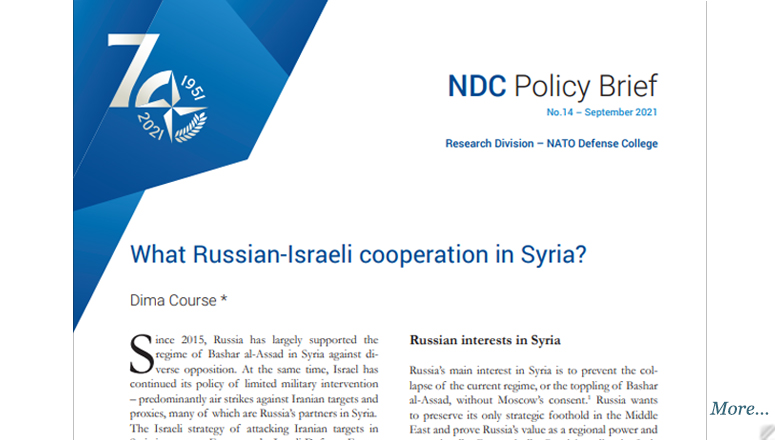 Since 2015, Russia has largely supported the regime of Bashar al-Assad in Syria against diverse opposition. At the same time, Israel has continued its policy of limited military intervention – predominantly air strikes against Iranian targets and proxies, many of which are Russia's partners in Syria. The Israeli strategy of attacking Iranian targets in Syria is not new. For example, Israeli Defence Forces (IDF) destroyed Assad's nuclear reactor in 2007. Russia has also been present in Syria for a long time, but until 2015, its presence was limited and it did not play a significant role in relations with Israel.
Since 2015, however, the situation has changed significantly. Russian aviation and air defence began operating actively on the side of Assad's regime. From the beginning, the media in both Russia and Israel hypothesized that the activation of Russian forces in Syria would interfere with the activities of the Israeli Air Force. Moreover, Israeli officials regularly voiced complaints that the Russians were actually interfering and hindering IDF operations in Syria.
At the same time, the two sides have cooperated to a degree, enabling frequent attacks by the Israeli Air Force against targets in Syria affiliated with Iran.
This Policy Brief offers a comparative analysis of Russian and Israeli interests in the context of the Syrian conflict. It contends that cooperation between the two countries has been a win-win situation for both sides, while having little influence on Russian-Israeli relations more generally.
---
*
(back)
Dima Course is a postdoctoral fellow and lecturer in the Department of Middle East and Political Science of the Ariel University (Israel) and was Mediterranean Dialogue Fellow at the NDC between March and July 2021.
Download the publication to keep reading.