New Research Division Publication: "The Russian State Armament Programme, 2018 – 2027"
03 May. 2018
|
Last updated: 02 Oct. 2018 09:40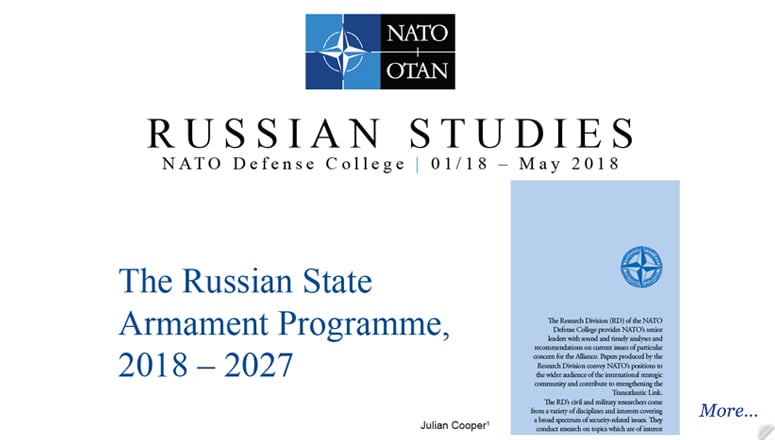 Russian strategic planning, defence spending and military modernisation are all priority themes for NATO and its member states.
In this new review essay by Professor Julian Cooper, OBE, a leading specialist on Russian defence industry and defence economics examines the new Russian State Armament Programme, 2018-2027. This new document is set, he argues, to initiate a new phase of development of the Russian armed forces, a transition from an intensive process of renewal of weaponry to a more normal process of annual renewal. Comparing this document to previous iterations, he traces how Moscow's priorities have evolved. Professor Cooper also offers substantial, detailed answers to key questions - what are the programme's priorities by service branch? What is the scale of funding required to deliver on these priorities - and, importantly, whether the programme is affordable.