New NDC Research Paper Series NATO's Futures: the Atlantic Alliance between Power and Purpose
26 Mar. 2019
|
Last updated: 26 Mar. 2019 10:23
NDC Research Paper 2: NATO's Futures: the Atlantic Alliance between Power and Purpose, by Sten Rynning.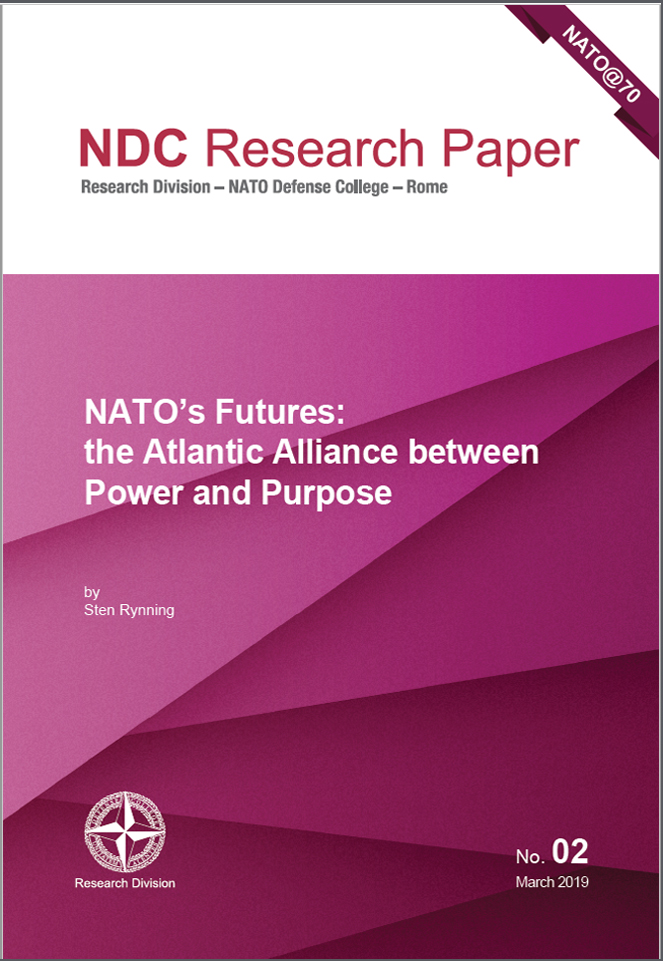 Introduction
"Glory is fleeting, but obscurity is forever", Napoleon once observed. For the Atlantic Alliance that formed well past Napoleon's lifetime, and which has reached the mature age of 70, the question is whether it harbors the political energy for new moments of glory. If not, obscurity is always an option.
This NDC Research Paper will argue that it is within NATO's reach to defy the dim prospect of obscurity and shape its own destiny. Ultimately, it is a question of geopolitical engagement and foresight. The Alliance should have two focal points: how power is shifting in the global arena, and how an Atlantic Alliance in a changing world demands a revised purpose. NATO was always at its best when it focused on both power and purpose. Lord Ismay's quip that NATO formed to keep the United States in, Germany down, and Russia out captured the fact that NATO's original purpose was both to maintain a West-East balance of power and to nourish a Western political community of values – as enshrined in the preamble and articles 1 and 2 of the NATO Treaty.
Download the publication to keep reading.