New RD Publication - NATO at 70: No Time to Retire
29 Jan. 2020
|
Last updated: 30 Jan. 2020 09:49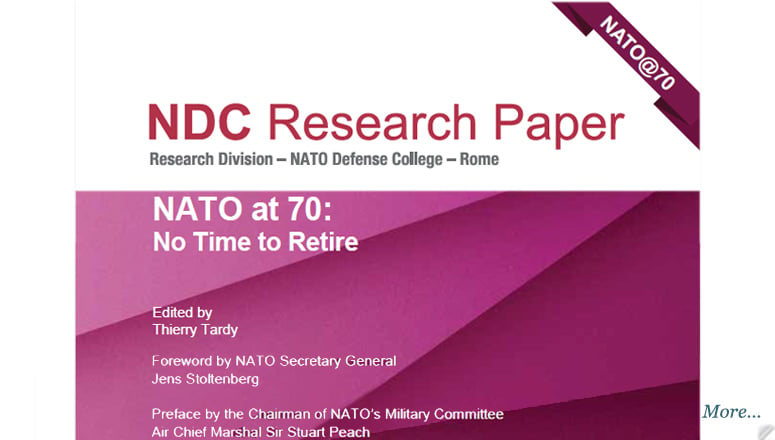 Foreword
Jens Stoltenberg, NATO Secretary General
I wish to commend the effort by the NATO Defense College to reflect upon the 70th anniversary of the Alliance.
For seventy years, the NATO Alliance has protected our values, our countries and our people. Created less than five years after the end of the Second World War, the twelve founding nations knew only too well the devastation of conflict. So they forged a new path, where like-minded nations would stand together in unity, committed to each other's security and freedom. Allies have been at peace ever since.
For NATO's first 40 years, Allies deterred the Soviet Union. During that time, our collective strength and solidarity prevented invasion, conflict and war. The piece of the Berlin Wall on display at our headquarters in Brussels is a constant reminder of the fragility of our freedom and how we must defend our democracies each and every day.
After the collapse of Communism in 1989, the nations of the former Warsaw Pact sought to secure their new found freedom through NATO. This desire to join NATO has seen our membership rise from sixteen Allies to twenty nine, and soon to thirty. NATO membership protects our democracy, our liberty and the rule of law. It is also a spur to economic growth with new members enjoying unprecedented levels of prosperity. The historic success of NATO enlargement continues to attract aspirants for membership.
Download the publication to keep reading.