Modular Short Course 134-1: "The Global Security Environment"
04 Mar. 2019
|
Last updated: 06 Mar. 2019 15:12
From 25 February to 1 March 2019, in conjunction with the Senior Course, the NATO Defense College hosted a Modular Short Course entitled "The Global Security Environment". Ten high-level military and civilian participants from NATO countries attended.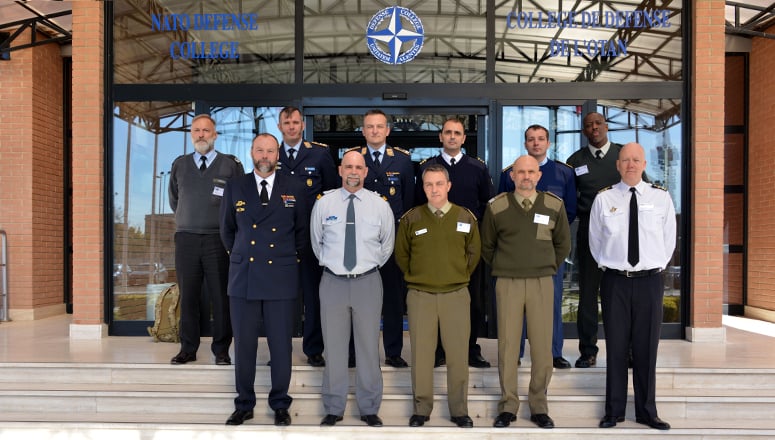 On Monday morning, attendees were welcomed in the Maynard-Thorn Auditorium by the NDC Commandant, LtGen Chris Whitecross, introducing the day's lecture on "The Significance of Economics for Security & stability" by Dr Subacchi (ITA).
Over the next three days, the topics were as follows: "Strategic Cultures", covered by Professor Christopher Coker (GBR) on Tuesday; "The role of religion in the international security environment", with lectures by Mr Akyol (TUR) and Msgr Sembrano (ITA) on Wednesday; and "The Evolution of International Law and Ethics in Modern Warfare", about which Prof Becker-Lorca (USA) and Dr Hoffmann (HUN) spoke on Thursday.
To conclude, on Friday 1 March, the final session of the course featured a talk by Prof Mey (DEU) about "Technological Development: Risks and Opportunities".
The aim of the week's programme was to review the fundamental processes and conceptual issues that underline the security environment of the 21st century, analysing specific trends in the evolution of the security environment and their significance for NATO.