Russia's Emerging Global Ambitions
16 Jul. 2020
|
Last updated: 15 Aug. 2020 10:11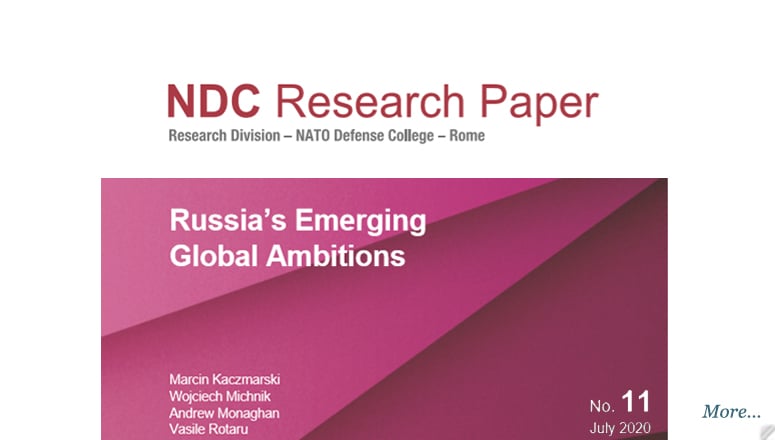 Foreword
Marc Ozawa
Russia's operations and reach are increasingly becoming global. This is the common message affirmed by the four articles contained in this special edition collection. Given Russia's growing presence in the Middle East and North Africa (MENA), particularly in Syria and Libya, and the deepening level of cooperation with China, what is one to make of it? Six years ago, President Obama dubbed Russia to be "a regional power", and Russia's actions along its borders would certainly attest to having at least aspirations of projecting power in the region. This was most clearly observable in, first, Georgia and then Ukraine through military and clandestine operations. Indeed going back over a decade, Moscow has made no secret of the fact that it has a right to "privileged" status in its neighbourhood as then President Medvedev claimed.1
However, Russia's most recent foreign endeavours are increasingly pointing to the emergence of a broader and more global approach, one that not only asserts Russian economic interests, but also an intention to shape the global environment. The picture is still emerging, but Russia's actions in Asia and the MENA region could represent bellwethers for what is to come. These articles explore Russia's actions in both regions in addition to the question of Russia's global strategy.
Download the publication to keep reading.
---
1
(back)
Intervyu Dimitriya Medvedeva rossiiskim telekanalam
, President Rossii, 31 August 2008, http://kremlin.ru/events/president/news/1276 (accessed 8 June 2020).
---