NATO's eastern flank: retooling the US-Baltic security link
08 Feb. 2021
|
Last updated: 08 Feb. 2021 15:26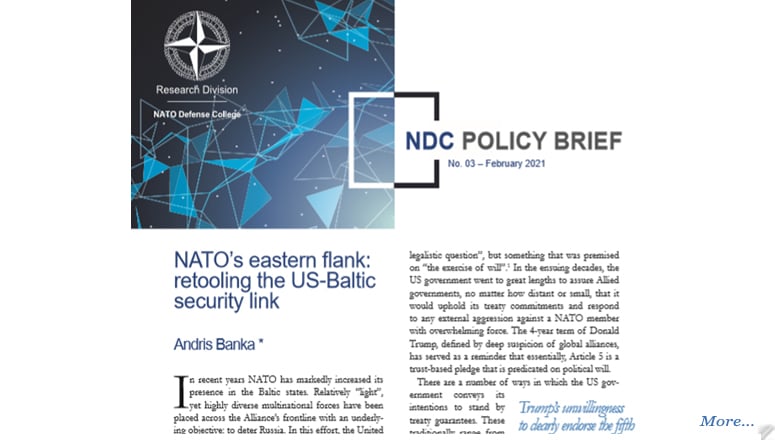 "In recent years NATO has markedly increased its presence in the Baltic states. Relatively "light", yet highly diverse multinational forces have been placed across the Alliance's frontline with an underlying objective: to deter Russia. In this effort, the United States has served as a critical ballast. The Pentagon has directed sophisticated military exercises and rotated US service members throughout the region. These measures, however, often did not align with US President Donald Trump's spoken words nor written tweets. This obvious dichotomy disoriented Allied governments and shook bedrock assumptions about US security commitments.
As political power changes hands in Washington, this lends an opportunity for a retooling of the transatlantic partnership. Domestically, incoming US President Joe Biden ran on the platform "Build Back Better". In the spirit of that slogan, this Policy Brief lays out policy correctives that both sides of the Atlantic could pursue to strengthen the US-Baltic security link."
Download the publication to keep reading.
---
*
(back)
Postdoctoral researcher at the Interdisciplinary Centre for Baltic Sea Region Research (IFZO) in Greifswald, Germany.
---