NATO 2030 and the out-of-area conundrum
21 Jul. 2021
|
Last updated: 21 Jul. 2021 13:50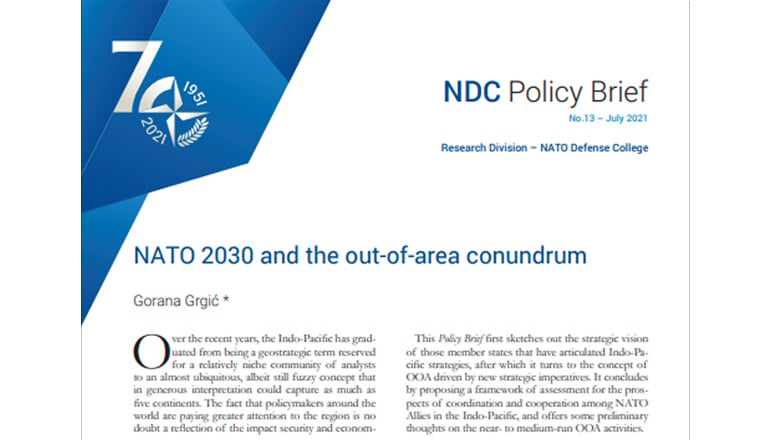 Over the recent years, the Indo-Pacific has graduated from being a geostrategic term reserved for a relatively niche community of analysts to an almost ubiquitous, albeit still fuzzy concept that in generous interpretation could capture as much as five continents. The fact that policymakers around the world are paying greater attention to the region is no doubt a reflection of the impact security and economic developments in this realm have on the rest of the world, and which are by and large a direct consequence, or a by-product of, China's growing power and assertiveness. Thus, a number of NATO Allies have been adjusting their approaches to the region, its key players, and potential Allies and partners.
This shift in strategic attention has coincided with a growing foreign policy consensus in the United States and allied states towards ending the "forever wars" in the Greater Middle East, and ceasing the so-called era of out-of-area (OOA) missions by NATO. The Alliance has been deemed to have strayed from its original mission of deterring and defending against Russian aggression in Eastern Europe, which became even more apparent following Russia's illegal annexation of Crimea and intervention in Ukraine in 2014.
Download the publication to keep reading.
---
*
(back)
"Partners Across the Globe" Fellow at the NATO Defense College between March and July 2021, and Lecturer, Department of Government and International Relations & US Studies Centre, University of Sydney.