Russia's "total confrontation" on the Eastern flank
26 Jan. 2022
|
Last updated: 26 Jan. 2022 09:37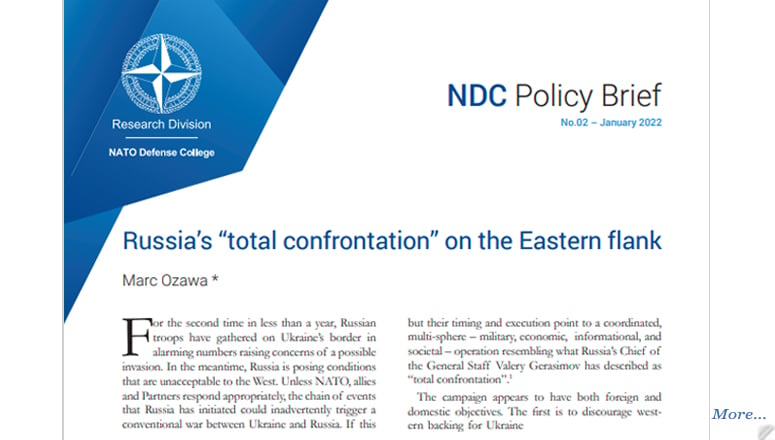 For the second time in less than a year, Russian troops have gathered on Ukraine's border in alarming numbers raising concerns of a possible invasion. In the meantime, Russia is posing conditions that are unacceptable to the West. Unless NATO, allies and Partners respond appropriately, the chain of events that Russia has initiated could inadvertently trigger a conventional war between Ukraine and Russia. If this were to happen, there is the real risk that some allies could be drawn into the conflict. This underscores the need for the Alliance, in tandem with the EU, national governments, and the private sector, to deepen cooperation and respond in a timely, unified and coordinated fashion. At the same time, it is more important than ever that NATO, allies, and Partners understand Russia's intentions. This raises the need for a return to regular and sustained dialogue with Russia. The right response for NATO will depend on changing circumstances – namely Russia's actions, the progress of diplomacy, and the Alliance's collective will to support Ukraine.

Download the publication to keep reading.

---
*
(back)
Senior Researcher at the NATO Defense College (NDC). The author thanks colleagues for their comments, especially Thierry Tardy, Tracey German and Iulian Romanyshyn.
---