Visit of the National Defence University of Pakistan at NDC
10 May. 2023
|
Last updated: 10 May. 2023 13:44
A delegation of 16 visitors from the National Defence University (NDU) of Pakistan visited the NATO Defense College on 10 May 2023. The aim of the visit was to acquire better knowledge of the NDC, its structure, academic curricula and courses as part of the University's annual foreign tour.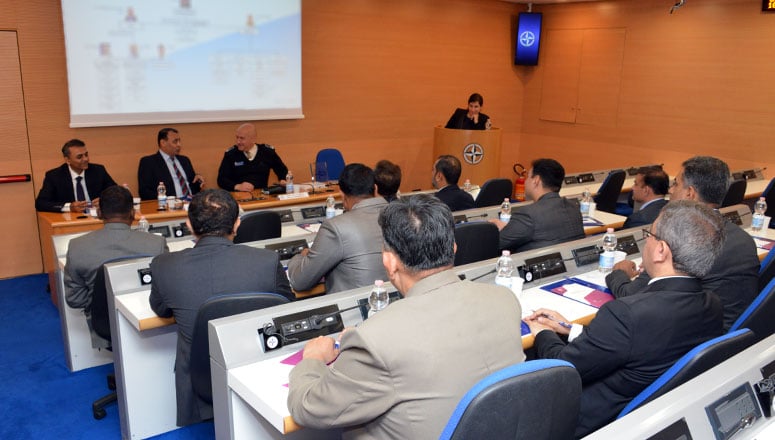 The delegation was led by Major General Muhammad Raza Aizad, Director General, Institute for Strategic Studies, Research and Analysis (ISSRA) of NDU, and accompanied by the Pakistani Defence Attaché based in Italy, Air Commodore Omair Ahmed Najmi. The visitors were welcomed at the College by the Director of Enablement Brigadier General Riccardo Brizi, and they received a comprehensive briefing by Senior Researcher Dr Cynthia Salloum on the NDC's history, structure and main activities.
The National Defence Academy of Pakistan, founded in 1962, provides well thought-out inputs on national security at policy/strategy level, working towards a free, open and critical inquiry and scholarly debate in the service of society. NDU's mission is to prepare future leadership from Pakistan's public and private sectors of Pakistan and friendly countries through multi-disciplinary educational and research programmes, professional exchanges and outreach, focusing on security and contemporary studies.
Pakistan is one of NATO's "Partners across the globe". Countries that belong in this category develop cooperation with NATO in areas of mutual interest, including emerging security challenges. Some contribute actively to NATO operations either militarily or otherwise.